ForAzerbaijan (FA) was launched in the Fall of 2020 with a goal to build the necessary infrastructure to get charitable donations from Azerbaijanis living abroad to the parts of Azerbaijan where help is needed the most. To this end, FA's founding members built its mission around three key pillars:
Help Recovery: assist families impacted by conflict or violence in overcoming their trauma
Make ends meet: Support struggling families by helping them meet their most basic needs
Embrace the future: help the youngest members of the community reach their full potential
To begin giving in the most impactful way possible from day one, ForAzerbaijan launched 3 pilot projects along the lines of its 3 pillars. All of these projects have been targeting families of soldiers who died in combat during the 44 day war, war veterans, as well as families heavily impacted by the COVID-19 pandemic. Implementation above mentioned projects strengthened operational capabilities of our newly-established organization and inspired us to implement larger and even more impactful projects.
Psychological support and rehabilitation

According to the assessment of the professionals at ForAzerbaijan projects focused on delivering mental health counselling and psychological rehabilitation services could add more value in the post-war period. To address this challenge, FA put together a team of professional psychologists and psychiatrists. The team designed treatment plans, courses, and self-study materials, with a goal to reduce the risk of post-traumatic stress disorder (PTSD) and help stabilize the psycho-emotional state of those intimately impacted by the conflict. In addition, ForAzerbaijan began collaborating with the Modern Hospital – a private hospital, and Nefes Mental Health Center which assisted with patient evaluations.
This pilot project is expected to last for one year and cover up to 50 families. Initially, $10,000 was allocated for the project. If the project proves to be as successful as we hope, FA plans to expand the activity and continue on a longer-term basis, considering lessons learned from the current pilot.
Improving living conditions and meeting daily needs

ForAzerbaijan is committed to contributing to meeting the daily needs and improving the living conditions of the families of fallen soldiers and veterans. We are also focusing on those Azerbaijanis whose families have disproportionately suffered from the COVID-19 pandemic. We began a pilot project focused on improving the living conditions of 12 families by supporting them with direct cash payments of AZN 300 for 6 months and by installing hot water and heating systems (combi) in homes that lacked them. In total, $7,656 has been allocated for this pilot project.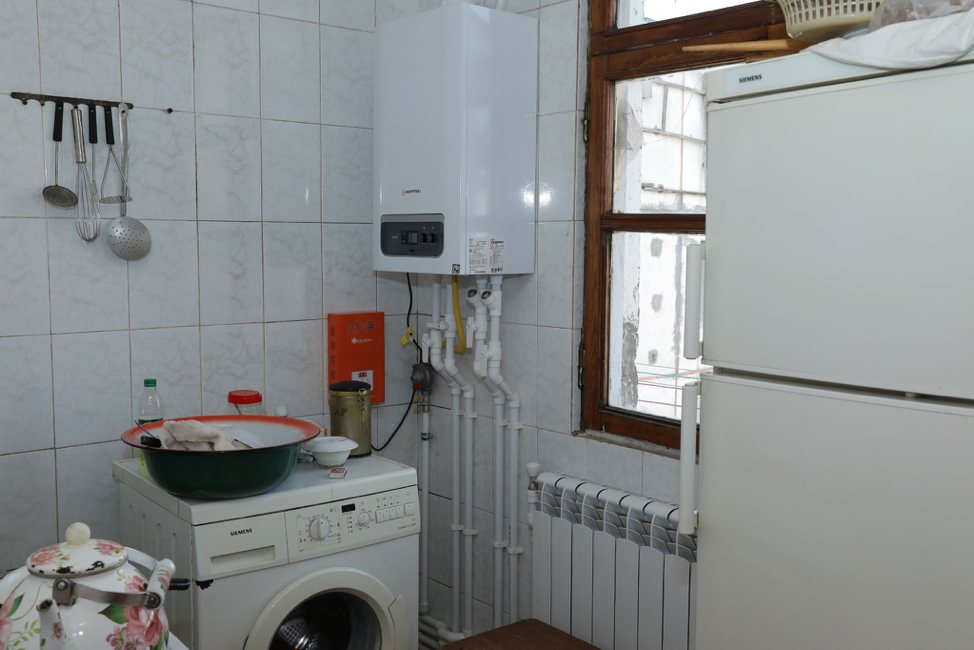 In March 2021, several nonprofits put together an event where a local artist, Hamida Babayeva gifted portraits of the fallen soldiers 20 to their families. FA joined to this noble initiative to contribute. We partnered with the State Migration Volunteers, who organized this event and provided all the families with one-time 100 AZN bank food cards. The State Migration Service Volunteers proved instrumental in helping find, identify, and verify the families and their financial needs.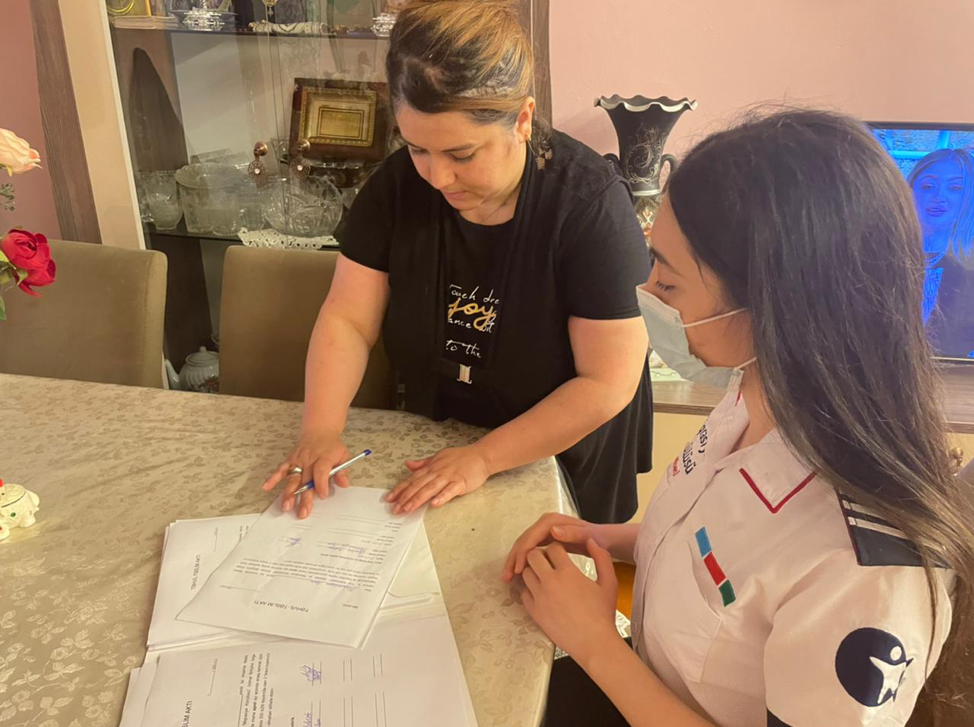 Finally, 149 families suffering from the pandemic, living in different parts of the country, received one-month worth of food deliveries. Our volunteers went grocery shopping around the country and delivered food baskets to the recipients. In total, $5,600 has been spent on this project. We collaborated with the Red Hearts Foundation (Qırmızı Ürəklər Fondu) on this project, who helped deliver the groceries.
Judged by the positive feedback, the project has been going very well. Those recipients who received financial aid and food bank cards were able to purchase groceries and basic necessities. To our delight, they shared photos of their purchases with us at ForAzerbaijan and their friends and families. Those who received food packages and those whose homes received hot water and heating systems, were touched beyond words. One of our heating system recipients shared her gratitude: "My son will finally be able to study during cold winter nights. I wish to see him as a college student."
"My son will finally be able to study during cold winter nights. I wish to see him as a college student."
We have been making a difference in the lives of these families and are planning to continue to do so going forward. The current project is meant to go on after the trial period, as we evaluate the remaining needs.
Embrace the Future, targeting education

Ensuring the well-being and comprehensive development of our children is more than important for the bright future of our motherland. High-quality education is one of the key inputs for our children to ensure their personal well-being and support their families in the future. In this regard, we have decided to support the development of education for children raised in our target group families.
"I don't know whom I should be thanking, but thanks to them, I can continue my remote education."
ForAzerbaijan has been collaborating with Natavan, a distance education platform, operating in the United Kingdom that has designed a variety of exciting courses, from English and Russian languages to math and coding, for the kids of veterans and fallen soldiers. We have also included children from low-income families in Azerbaijan in this project. "I don't know whom I should be thanking, but thanks to all of them, my daughter can continue her remote education," one of the recipient's parent wrote to the Director of Natavan school.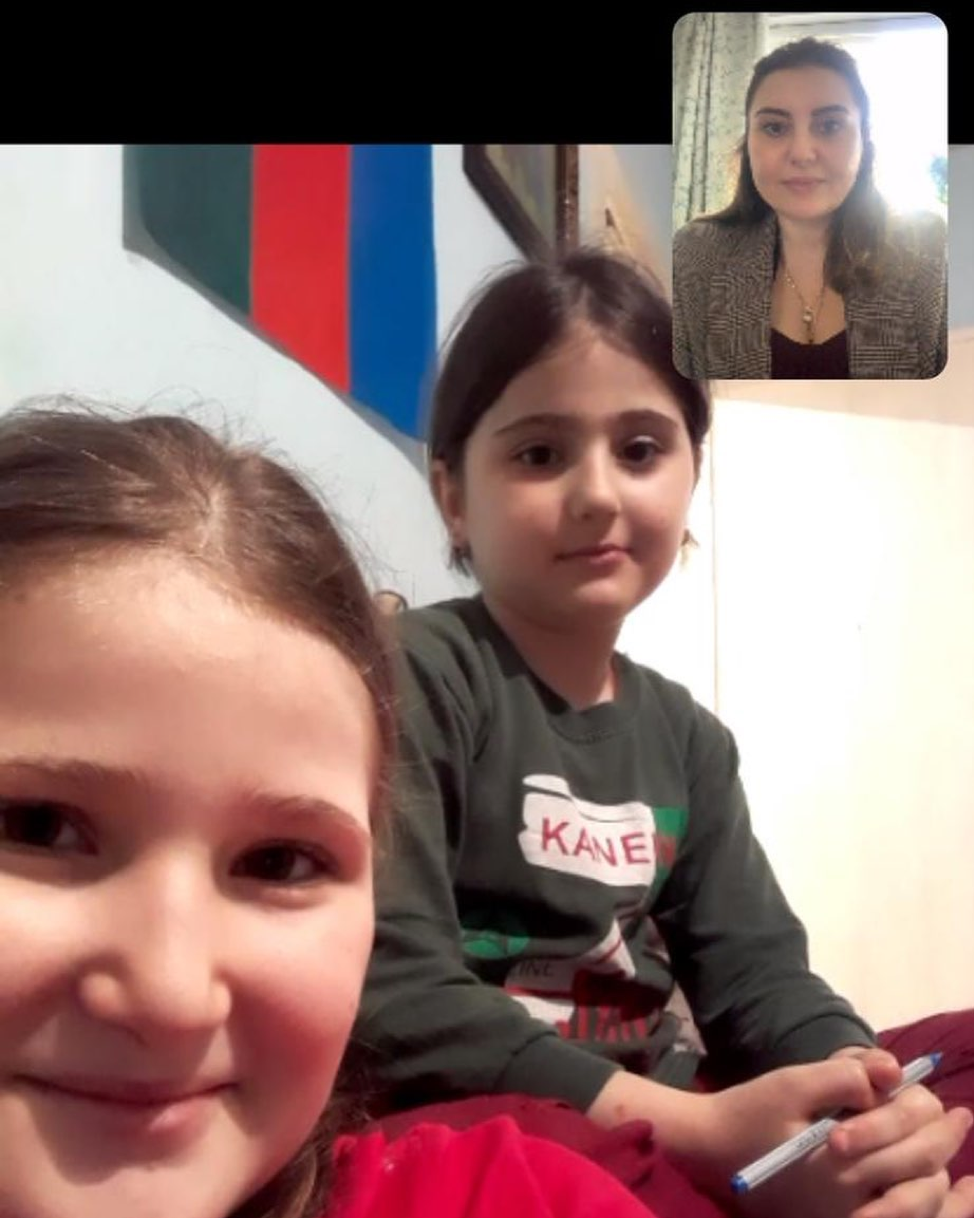 Encouraged by the progress made by the kids, and lots of positive feedback from their families, ForAzerbaijan will be launching several other education-focused initiatives, including a Summer Camp in July 2021. The camp will bring 80 girls and boys aged 12-15 from the families of fallen soldiers all around the country to Baku. This is meant to be a memorable educational, emotional and cultural experience that will help the children grow and forge lasting friendships. Daily schedules will include a variety of exciting classes, sports and recreation, trips to museums and sightseeing, as well as opportunities to meet celebrities, who will be visiting the camp.
To get involved in any or all of these exciting initiatives, including the upcoming Summer Camp, please make charitable donations to ForAzerbaijan here. You can also reach out to us to volunteer with us.